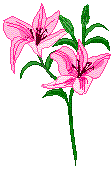 I have tried to provide my knowledge of which insurance companies I have been contracted with but please check your with your insurance to make sure I am a provider as they tend to merge, change their names, or use different mental health services that are not usual because of different contracts with different companies so this list may have outdated names or semi-correct information. If I am not a provider for your insurance company, they may have out-of network benefits that will also pay for my services if I am not on your provider list. As far as I know, I am currently a provider for the following:
| | |
| --- | --- |
| | Anthem-Blue Cross Blue Shield |
| | Children's Treatment Services (CTS) |
| | CIGNA-Great-West Healthcare |
| | ComCare |
| | ComPsych |
| | corphealth |
| | Group Health Plan (GHP) |
| | HealthLink, Inc. |
| | Humana/ChoiceCare |
| | Magellan |
| | MO HealthNet (Medicaid) |
| | Molina |
| | Mercy Health Plans (Unity, MC+, PremierPlus, St. Johns Mercy) |
| | MHNet (Group Health Plan [GHP], Health Care USA [HCUSA], Molina) |
| | UniCare |
| | United Behavioral Health (UBH) |
| | United Healthcare |
| | Value Options |
Back to Top of Financial Info.


For making credit card or debit payments for services or co-payments, click the link below to access PayPal. You will be taken to the PayPal page to submit your information. Payments will be made directly into my account and I will receive an email that you have submitted a payment. Kind'a nifty, huh! Thanks for using this. Let me know how it goes. Email: DebbieUrbanLPC@aol.com
click this link:
Back to Top of Financial Info.


Initial contact with me by phone call, online chat, email, or IM inquiries about my services are free.

My cash pay fees are as following:

Office sessions are $125 and are by appointment only. If you have insurance and my services are covered, my fees are according to the contract I have as a provider for your insurance company. You will need to check to see if you have a co-pay or co-insurance. Those payments are due at the beginning of each session.

Phone calls, online chats, email consultations, or IMs over 15 minutes are billed the same as office sessions however your insurance may not cover these. You are responsible for these fees and must be prepaid. If you want these services, please let me know in advance. Short conversations, under 15 minutes, are not billed for, although, if those calls become too frequent, we will need to make other arrangements.

A limited number of sliding scale fee sessions are available. Minimum sliding scale fee per individual session is $30; maximum sliding scale fee per session is $125. If different calculations yield different results, the lowest result will be used. Calculated amount will be rounded to a convenient number. Sliding scale fees are reviewed every six months.

Sliding scale fee is based on your hourly income. If you have:

- Hourly income, double the hourly wage rate.

- Monthly salary or non-wage income, divide the monthly full-time-equivalent income by 80.

- Yearly salary or non-wage income, divide the yearly full-time-equivalent income by 1,000.

Back to Top of Financial Info.