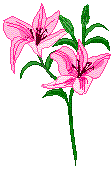 Eating Disorder Support Groups

"CIRCLE OF FRIENDS"
Every Sunday PM (Call to verify and for time).

| | |
| --- | --- |
| | This group is facilitated by Castlewood Treatment Center employees, Supervisor-Nancy Albus & run by Arathi Srikanta. |
| | Evangelical United Church of Christ |
| | 204 E. Lockwood |
| | Webster Groves, MO 63119 |
| | Fireside Room |
| | For questions, call Kristin Claggett at (636) 386-6611. |
ANAD sponsored Eating Disorder Support Group of St. Louis
How do you keep your life in balance while struggling with an Eating Disorder? Hope and encouragement come from connecting with others on the path. This weekly group is an opportunity to connect with others for personal support. It will offer information, discussion and a safe place to talk about how the eating disorder is affecting your life.

| | |
| --- | --- |
| | Who: Anyone suffering with an Eating Disorder |
| | Partners, family, and friends are welcome as silent support |
| | When: Wednesdays from 6:00 pm-7:30 pm |
| | Where: 970 Executive Parkway Dr. Creve Coeur, Mo. |
| | For more information call Ina Hughes @ 314-965-0102, or cell 314-749-4142 |

Some of the topics we will discuss are: Sources of Hope & Comfort, Local Professional Resources, Good Days, Emotional Cost, Limits of Power, Self Care, Sadness and Loss, Dealing with Crisis, Fear and Forgiveness, Dealing with the Day-to-Day issues, Finding Joy, Dealing with Relapse

Please note: St. Johnís Behavioral Edgewood Facility are extremely generous in allowing us to use their space for our meetings. However, by itsí bylaws, A.N.A.D. is not affiliated with, nor does it endorse or support St. Johnís Hospital or St. Johnís Behavioral Edgewood Facility. Please call cell phone if doors are locked.
Overeaters Anonymous: http://www.overeatersanonymous.org/
St. Anthony's Hyland Behavioral Health Support Groups

Call 314-525-7296 for information on the following support groups:

| | |
| --- | --- |
| | Adult Children of Alcoholics Alcoholics Anonymous |
| | Al-Anon |
| | Alateen, Pre-Alateen |
| | Co-Dependents Anonymous |
| | Depression/Manic Depression, call 314-525-7275 |
| | Obsessive Compulsive Anonymous |
| | Anxiety Disorders and Phobias |
| | Nicotine Anonymous, call 636-282-9931 |
| | Gamblers Anonymous |
| | Gam-Anon |
| | Overeaters Anonymous |